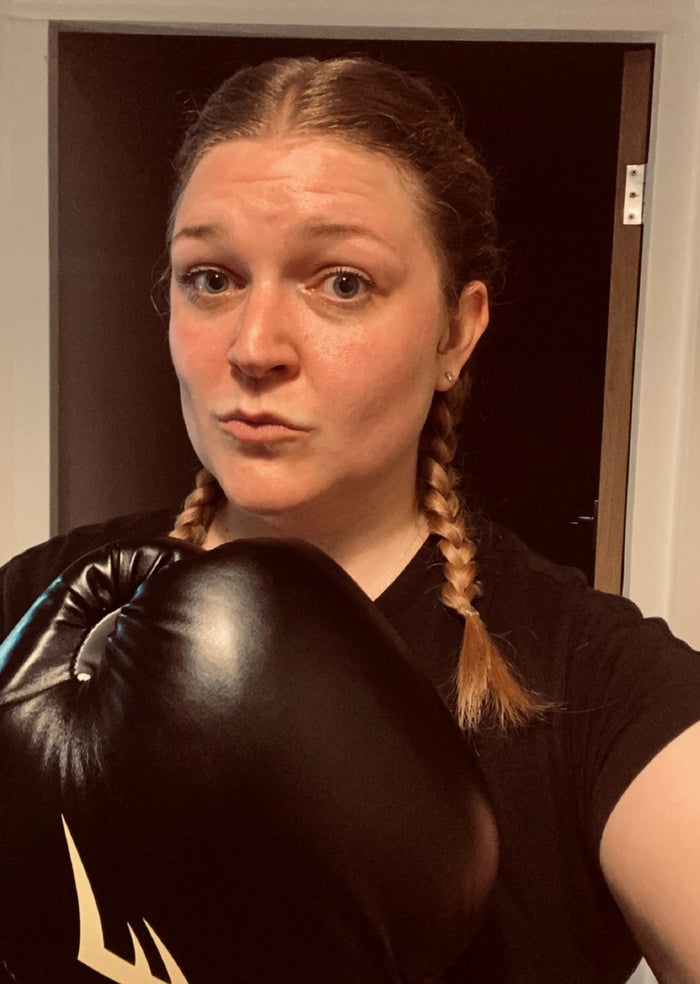 Posted on: JUN 17, 2022
Posted by: STOKES COFFEE
The team at Stokes Tea & Coffee are helping an amazing boxer make her debut to raise funds for charity.
Nicola Barnard is 31 and has never boxed in her life, but this brave lady is determined to take up the challenge to participate at the Ultra White Collar Boxing event to support Cancer Relief.
She said: "It is completely out of my comfort zone. This is a challenge I wanted to take on to benefit my wellbeing, both physically and mentally. I've got a number of health conditions and have never really felt confident that I could do this sort of thing, especially as I've not done contact sports or boxing before.
"When I was asked to take part, I thought it might be the perfect challenge for me and a great way of raising awareness and much needed funds for an incredible charity. So, it was a no brainer really, especially as cancer is something that affects all of us, directly and indirectly."
Since signing up for the event Nicola has caught the boxing bug. She is training at least twice a week under the watchful eye of trainer, Darren Ibbotson who is donating his time to help Nicola prepare for the event.
She said: "The training has pushed me to my limits physically and mentally. I have become fitter and lost over a stone in weight which is great. I plan to carry on with the boxing training and may even compete again especially as it's for such a worthy cause.
"Completing the challenge so far has proved to me that when the time is right you can achieve anything you put your mind to, which is something that I will take forward in my work with clients." 
When the team at Stokes Tea & Coffee heard about Nicola's efforts they were only too pleased to help with sponsorship and promotion.
Boxing is a far cry from Nicola's day job as an integrative therapist and counsellor – this lady is certainly aiming to make a difference in so many ways.
You can help Nicola raise funds by donating here; : https://www.justgiving.com/fundraising/Nicola-8591
Or pop into Stokes Lawn Café on Union Road in Lincoln and use the donation box.
The glamorous black-tie event was held at the Baths Hall in Scunthorpe on 16th July.