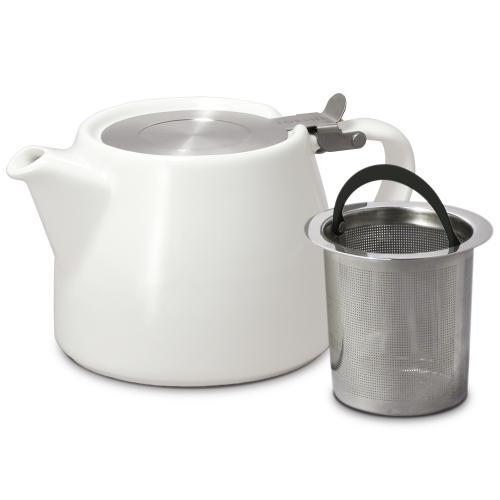 Posted on: MAR 1, 2018
Posted by: HELEN PEPPER
Rooibos tea, or as it's more commonly known red bush tea, is a herbal beverage with medicinal properties, that are acquired from the Aspalathus linearis bush plant in South Africa. The South African Rooibos Council say that rooibos is more of a herb than a true tea. When added with hot water the fermented tea is red in colour and has a great, yet unique taste. 
Rooibos Tea Health Benefits
As well as having a great taste, rooibos tea also has many health benefits. For example, it can boost the immune system, cure headaches and ease severe stomach cramps. As the tea is completely free from caffeine content, there isn't really a limit on how much you can drink. 
The US Department of Agriculture in Washington, D.C confirmed that the medicinal attributes in rooibos tea are capable of reducing cancer, heart diseases, premature ageing and other serious conditions. 
Rooibos Tea Nutrition Facts 
Rooibos is all-natural and contains no additives, preservatives or colourants.

Rooibos is naturally free of caffeine and makes a terrific beverage for anyone avoiding caffeine late in the day or all together.

The soothing effect that Rooibos seems to have on the central nervous system may make it an effective sleep aid.

While Rooibos is high in antioxidants it is not as high as green and black teas.

The antioxidants in Rooibos are also different than those found in green and black teas.

Additionally, Rooibos is high in polyphenol content, another type of antioxidant.

Rooibos has its own properties one is a specific flavonoid that is found only in Rooibos called aspalathin.

Of the 10 identified antioxidants present in Rooibos aspalathin is one of three that are found in the greatest quantities.

Green Rooibos or the non-oxidized version has more antioxidant benefit than the more popular oxidized version.

Rooibos contains numerous nutrients.

Rooibos has been successfully used to treat the symptoms of colic in infants.

Rooibos can relieve stomach and digestive disorders such as nausea, vomiting, heartburn, cramps and constipation in adults.

Rooibos has shown promise in alleviating the symptoms of psoriasis and aiding in the treatment of acne and ageing when used topically and it may be the next big thing in beauty products.
Buy Rooibos Tea From Stokes Coffee
Here at Stokes Tea & Coffee, we stock over 30 types of loose leaf tea including Rooibos and several unique blends that are exclusive to Stokes. Shop here for yours today!